Honey. It's in Our Roots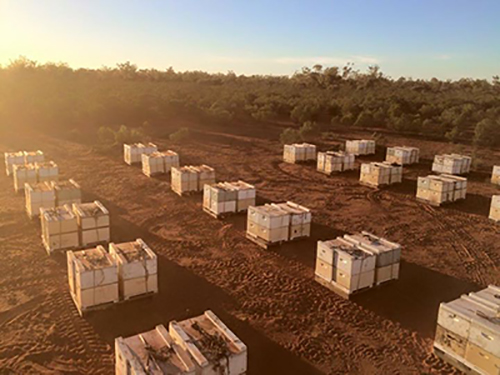 At Ambrosia, we are passionate about the benefits of pristine, honey produced in accordance with organic principles. In fact, Ambrosia was the first Australian company to seek and gain organic certification in 1989.
We are a growing 100% Australian owned company with experience in producing top class organic honey.
At Ambrosia we have always been determined to keep our honey just the way nature intended. Free from additives, never blended with other honeys and absolutely no chemicals or antibiotics. As a result, Ambrosia honey retains all the natural enzymes, vitamins and trace minerals.
About Our Honey
Ambrosia Organic Raw Honey
Ambrosia Organic Raw Honey is honey in its purest form. It is not heated at any stage of the packing process as it is cold extracted. Cold extracted means it is taken from the hive, out of the frames and into the packing vat with no heat applied. By following this process and not heating the honey, the honey maintains all its natural vitamins and minerals.
Ambrosia Organic Honey
If you prefer your honey slightly runnier, Ambrosia offers an Organic Honey. Ambrosia Organic Honey is heated to no greater than 42°C in the packing vat to create a more liquefied honey for bottling. Still rich in flavour and full of nutrients, it simply has a more clarified and runnier consistency.
About Our Peanut Butter
Organic Peanut Butter
Ambrosia's certified Organic Peanut Butter is produced by grinding just the nuts. There are no additives or sweeteners, simply just the raw peanuts. Ambrosia Organic Peanut Butter is made with 100% Argentinian, ground and roasted, organic peanuts. It has a bold, intense flavour with a slightly crunchy consistency and contains no preservatives, additives or salt.
Australian Crunchy & Australian Smooth Peanut Butter
Ambrosia Crunchy & Smooth Peanut Butters are sourced from premium Australian peanuts. Coarsely ground into either a smooth or crunchy paste, it has a deliciously rich taste that can be used as a spread or added to baking recipes.