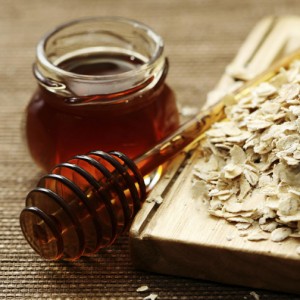 Serves: 1
Ingredients:
2 tbsp ground oats
1/2 tsp lemon juice, freshly squeezed
2 tbsp Ambrosia Organic Raw Honey
4 drops tea tree essential oil
Method:
Grind the oats by placing in a blender and pulse until coarse. In a small bowl, mix together oats, lemon juice, honey and tea tree oil. Apply to face, avoiding eyes and mouth. Leave on skin for 10-15 minutes. Remove mask with cold water and a washcloth.