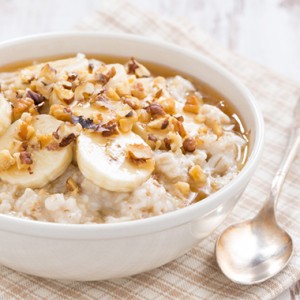 Serves: 1
Ingredients:
½ cup Traditional Rolled Oats
1 cup milk of choice
Pinch of cinnamon
1 tsp Ambrosia Organic Raw Australian Honey
Banana and walnuts to serve
Method:
Combine all ingredients in a small pan and cook over medium heat while stirring. Cook for 5–10 minutes until tender. Place in a bowl and top with banana, walnuts and honey.