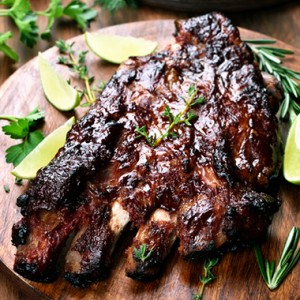 Serves: 10 ribs
Ingredients:
10 pork ribs
Marinade
1 tbsp Ambrosia Organic Raw Honey
1 tbsp soy sauce
1 tbsp BBQ Sauce
1 tbsp garlic, crushed
1 tbsp chili
Generous pinch of salt and pepper
Method:
Combine all marinade ingredients in a bowl and stir until well combined. Add ribs to bowl and leave to marinade in the fridge overnight. To cook ribs, place on grill at medium heat until cooked through, approximately 15 minutes.